Get Instant cash by selling your old/unused car for Scrap.
Sell it hassle free and with full paperwork to avoid legal liabilities.
Cartiff is division of Primary Motors Pvt. Ltd. Cartiff is dealing in car scrap. We Scrap cars which are no longer in condition to run on road. Car which are older than 15 years are also scrapped by us.
---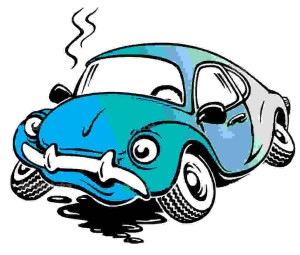 Cartiff provides Car Scrap service with full paperwork. Know about risk of selling a car without paperwork. We are modern, law abiding car scrap dealer. So give up your worries about negotiating with a local car scrap dealer. Cartiff works in collaboration with various Car Dealers in car exchange programs. Cartiff also works in collaboration with used spare parts dealers to trade used spare parts after recycle, obtained from scrapped car. Currently cartiff is working in Delhi, Noida and Gurgaon. Scrap your car safely with us!!!
---
Our Salients Points
Paperwork to assure you that your scrap car will not be misused for any purpose. Our paper work includes following things

Assurance Note, mentioning date and time, stating that responsibility of your car being scrapped lies with Cartiff.

It also mentions car chassis that will be cut out to enable your car RC cancellation.

Paperwork also includes affidavit and indemnity bond.

You will have an option of getting your Car RC cancelled through us with nominal charges.

In this case, Cartiff will prepare your application for car RC cancellation and submit it with applicable RTO. We cover Delhi, Haryana and UP RTO.

If you want to get your RC cancelled by yourself then we will handover chassis number plate to you. So that you can proceed with car RC cancellation.

Your car will be towed from your place by us at no additional cost.

Read some of the reasons, you should not

sell your car to any scrap dealer just like that.
---
Currently if you are looking for a car scrap dealer in Delhi or car scrap dealer in Gurgaon or Noida, then Cartiff is the only answer. We have also started our services for institutional car scrapping for all parts of India. So now you can stop looking car scrap dealers in Mayapuri or a car scrap dealer in Meerut, where it is very difficult to access ingenuity of the Scrap Dealers.

---
Online Car Scrapping Service
Cartiff provide simple online car scrapping service. You just need to fill your car details in contact form or simply have to call us and we take care of all other things. Steps for getting your car scrapped online are mentioned below.
You contact us using our website or phone (9266-250-250).
We contact you back and ask for your car details we explain our process and offer.
You prepare full paperwork and schedule a pickup.
We pickup your car and handover paper (Scrap assurance note), you also need to sign some documents.
within one week or as per schedule we handover you car chassis cutout and scrap certificate.
If you opt for deregistration we do all the paper work and Car chassis cutout/original RC etc is submitted to RTO.
You receive our online car scrapping service at your doorstep with fullest convenience and legal safety.